Train as an Air Traffic Controller - do you have what it takes?
Are you interested in training for one of the most critical roles in aviation, helping to guide aircraft safely through the airspace?
Airways International, the accredited training provider for Airways, opens its air traffic services training programme for applications around twice a year.  We train Air Traffic Control (ATC) and Flight Service Operator (FSO) students in our training facilities in Christchurch, New Zealand – students then relocate to one of Airways' regional control towers for further training, before applying for a job with Airways upon successful completion of the programme.
Find out more below about the training, the selection process, and the role of an ATC and FSO with Airways.
Applications for April 2024 intake now open
Applications for our training programme starting in April 2024 are now open – click "Apply now" below to complete our application form.  Applications will close on 31 January 2024.
PLEASE NOTE: This training is for New Zealand citizens and permanent residents, and Australian citizens only. Students will complete New Zealand Qualifications Authority (NZQA) approved qualifications.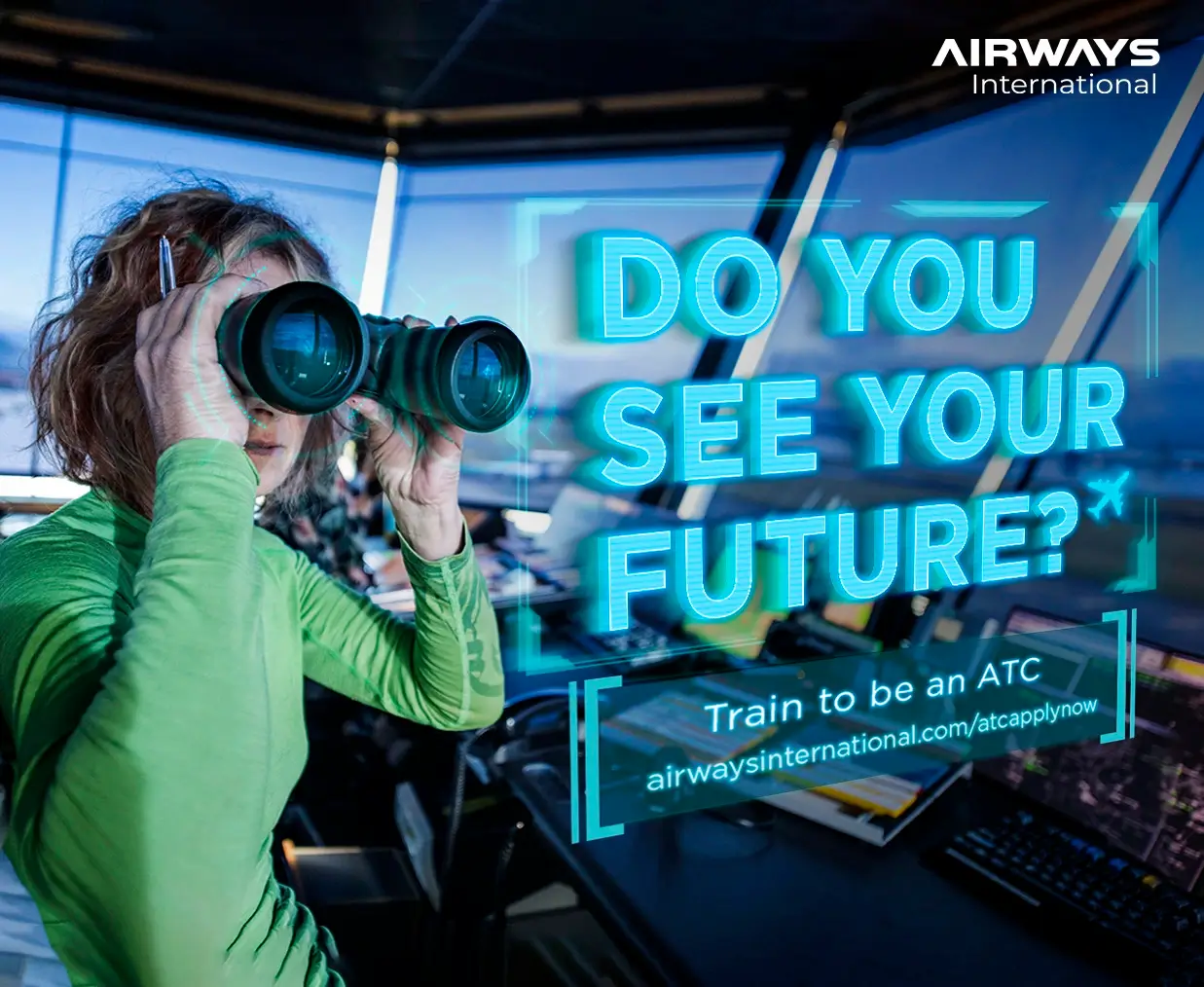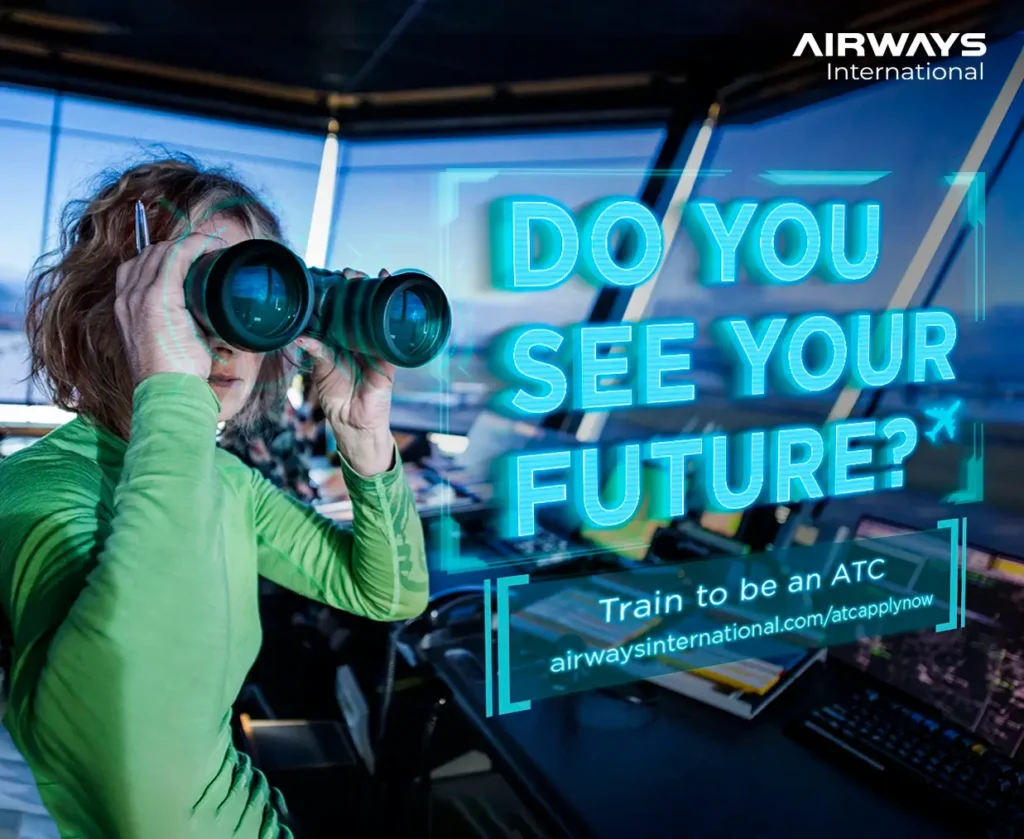 What are the career opportunities?
Once you've successfully completed training with Airways International, you can apply for a job with Airways subject to a pre-employment drug test and a Ministry of Justice criminal records check.
Most new Airways air traffic services staff start their careers at a regional control tower, where they gain experience before seeking positions in one of Airways' 17 control towers at around the country, or in one of our surveillance centres in Christchurch and Auckland.
A small number of controllers will be employed directly into a surveillance centre. With experience, there are also opportunities to pursue a range of related specialist and management roles.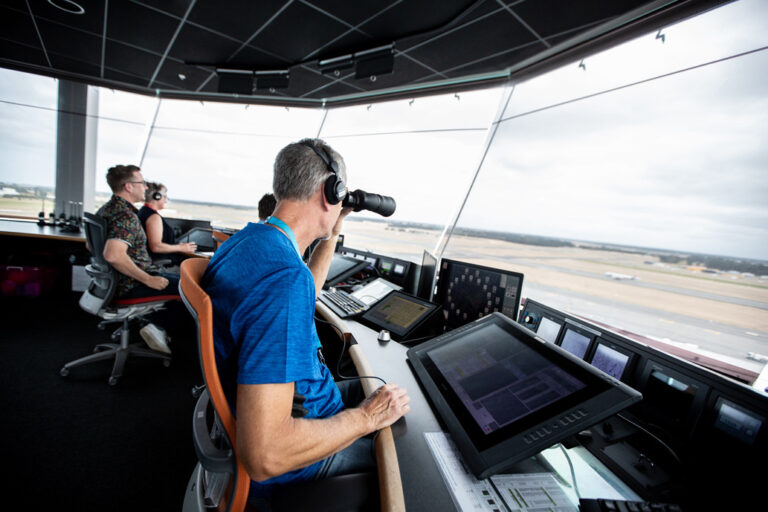 Training & selection
Learn here about eligibility and selection for ATC/FSO training, and what the training programme involves.
Want to know more?
Read our detailed FAQs for further info, and to determine if this training programme is the right fit for you.
NZQA qualifications
Students training to be an ATC or FSO for Airways in New Zealand can gain NZQA qualifications.
What do Air Traffic Services specialists do?
 Keeping our skies safe is a big responsibility. It takes a certain kind of person with the right skills, aptitude and attitude. In return it offers a career full of challenges, opportunities, rewards and a sens of purpose and achievement.
Air Traffic Controllers (ATCs) are responsible for the safe and efficient movement of aircraft, and provide pilots with flight information so every flight takes off, flies and lands safely. They either work in surveillance control centres or in airport control towers and use various equipment, such as radar and radios to communicate advice and instructions to pilots. 
Flight Service Operators (FSOs) work in an aerodrome or in our main surveillance centre, and give advice and information for the safe and efficient movement of flights.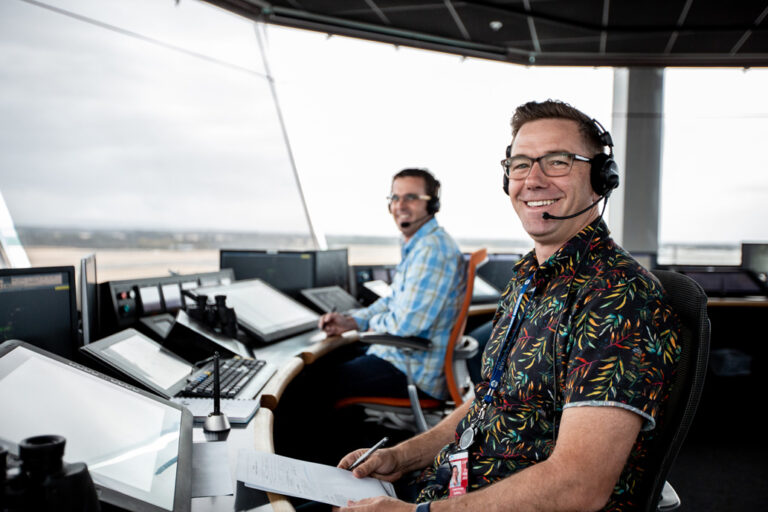 How does air traffic control work through the airspace?
Different controllers – as shown in this graphic – handle the various stages of flight. These ATCs are responsible for air traffic management, navigation services, and communications. 

What are the different roles?
Each "controller" has different areas of responsibility. In New Zealand, they work from our surveillance centre in Christchurch, our Oceanic Control centre in Auckland, or in one of 17 control towers throughout the country. 

Aerodrome/Tower controllers
Enable the safe and efficient operation of aircraft near the aerodrome. They are based at an aerodrome's control tower and control traffic visually within the control zone.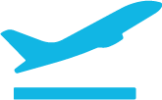 Area Surveillance controllers
Work in enroute upper airspace sectors and are responsible for keeping aircraft separate in the airspace around them. 

Approach Surveillance controllers
Manage and sequence traffic approaching and departing an aerodrome. They handle arriving and departing aircraft by working closely with both Area Surveillance controllers and Tower controllers. 

Provide key advice and information, such as weather updates and operational info to aircraft operating outside controlled airspace. 
How do I apply?
Applications are now open for our ATC training programme to start in April 2024. Applications close on 31 January 2024.